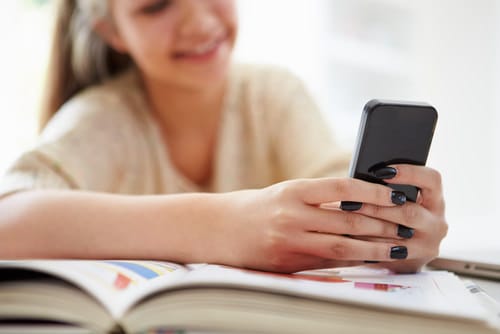 There are several mobile phone network providers in the UK, and each one has a plethora of deals and offers for consumers of all demographics. However, most mobile phone services can be cut down into two major types: prepaid or contract. While prepaid or pay-as-you-go services are popular with the younger crowd, the allure of mobile phone contracts hasn't wavered.
Mobile phone contracts are definitely controversial, with both devout advocates and naysayers. If you are currently using a pay-as-you-go plan or are planning to buy a phone for the first time, you might wonder whether mobile phone contracts are right for you. To help you with this decision, we've compiled a short list of pros and cons for both sides of the argument.
Pros
A set bill per month. This is great for people who want to budget their mobile phone spending.
Great for emergencies. If you run out of prepaid credits in PAYG plans, you won't be able to use your mobile phone until you top-up more credits. With mobile phone contracts, even if you reach your monthly limit, you can make emergency calls and text for a price.
Cheaper purchase price of any handset you wish. Since mobile phone contracts will divide the total cost of the handset into your monthly payments, you can gradually pay off the handset instead of buying it outright. This is a good option if you don't have enough money to buy the phone you want.
Additional benefits. There are certain benefits that only contract clients enjoy. Mobile providers often give discounts and freebies for third-party partner establishments like fast food, clothes, accessories and others.
Easy upgrade options. Once you are in a contract with a certain mobile phone provider, there will be opportunities for trade-ins or upgrades. You can increase the limit of your monthly calls and texts, or even trade-in your old handset for a new one.
Cons
Higher total purchase price. Although you can get that handset you've always wanted without buying it outright, the total cost that you would have to pay for the handset while under contract will always be higher than if you bought the handset outright.
Lock-in periods. You cannot cancel your plan while under contract. If you choose to do so, you'll have to pay penalties and fees. Even if you find yourself disappointed with your plan, there's no way to get out of it completely. While you may negotiate terms with your provider, an outright cancellation without any consequences is impossible.
Penalties and Fines. Yes, you'll never run out of call minutes and texts even if you've already exhausted your limit. However, most providers don't automatically shut off your usage capacity even after reaching the monthly limit. Any excess calls, texts and data minutes will be charged accordingly. Late payments will incur a penalty as well.
Verdict
To be honest, there's no perfect option as both PAYG and mobile phone contracts have both good and bad sides. However, if you would like to control your spending and can't afford to buy a phone outright, mobile phone contracts are your best bet.