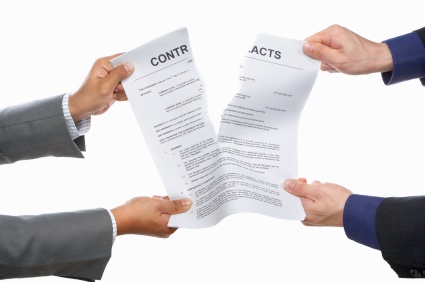 Nobody likes poring over boring terms and conditions when they're applying for a mobile phone contract. Sadly, most people simply skip the mumbo jumbo and sign on the dotted line, excited to have their most awaited handset. While terms and conditions may be boring, they're extremely important. Unfortunately, most people only find out the importance of their contract terms when they unknowingly break them and get penalized.
If you really don't want to spend an hour understanding the terms and conditions of your contract, we've gathered a simple checklist of things you need to look out for. Understandably, some providers make term agreements boring and complicated so people won't take the time to read them, but as long as you know where you stand with the items listed below, you're golden.
Network Coverage
One of the biggest problems people get with mobile phone service operators is network coverage. Once under contract, you can't really get out of it, even if network coverage is pretty poor. It's a bad place to be – you can't cancel, and you can't even enjoy your monthly allowance of calls and text because of bad service. The only way to ensure you don't fall into this trap is to scrutinize the reputation of your provider. You don't have to look far – just go to their social media sites and look for comments. People will always be vocal about bad service.
Contract Length
If you can, look for a mobile phone contract with a short duration. Once you're free from a service provider, you can do whatever you wish with your phone and not have to worry about termination fines. The only problem with a short contract length is that the monthly payments are higher. Remember that the total cost of the handset you're getting is divided by your contract length. However, if you can handle the extra cost, a short contract length is always a good thing.
Monthly Allowances
This part is purely subjective. Every person has different preferences and your monthly plan should complement your lifestyle. Think about your usage patterns – do you tend to text more, or do you prefer to call people? Do you use mobile Internet a lot? Be picky with monthly plans. It's okay to negotiate and try to get the plan that you know you'll use to the fullest.
Fines and Penalties
After knowing your monthly limits, the next step is to find out what happens when you go past your limits. Not everyone can stay on top of their mobile phone bills. Not everyone can meticulously budget their calls and texts for the month. There will be times when you go past your limit or forget to pay your bills on time. You need to find out what the consequences are in case of late payments, excess usage, as well as early cancellation.